Product Development
At Progressive Molding, we offer full service product development for your plastic product needs. Please feel free to contact us to discuss how we can help you to carry your project from concept into full production.
Component Design
Although PMT has in house injection molding capabilities, our engineers are well versed in casting design (die-cast, investment, foundry), fabrication (sheet metal, sheet plastics), ceramics (insulators, optical glass ware), molding (blow mold, roto-mold, vacuum mold), finishing (e-coat, powder-coat, plating on plastic and metal), & stamping. There are few design houses that can boast these combined design capabilities and have partners for each. What this means for our component design customers is that they will never get pushed into a design strictly for injection molding. Our customers are offered the most cost effective methods for their product needs. Individual part & Tooling quotes are competitive, accurate, and timely so our customers know what it will take to bring their ideas to market.
Don't have a drawing? No Problem. Our engineers can take your concept or sketch and develop it into a production ready component or assembly.
Product Design / Development
If a full product assembly is required, PMT engineering has the experience to bring it all together. We offer electrical PCB design, circuit & programming development, Finite Element Analysis (FEA), optical component integration, advanced fasting methods, Full BOM breakdowns, packing solutions and full manufacturing costing of your total assembly. Along with several partners and our own in house testing, PMT can take your assemblies through full certification testing. Some of the various certification testing PMT has effectively offered to our Product development customers: UL, ETL, SAE, Military Qualification, Photometric Testing, to name a few.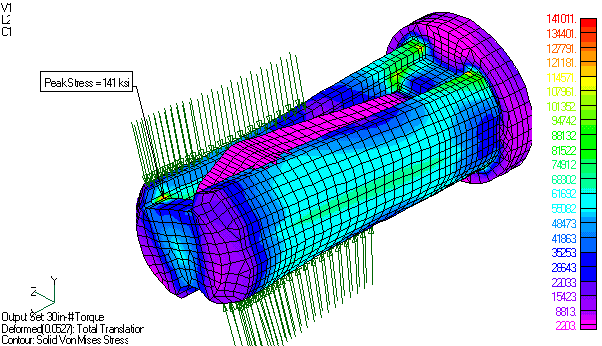 PMT is your one stop shop for any design challenge, sourcing, and testing required to bring your products quickly and effectively to market. We design your products as if we were to take the product to market ourselves. We take a great deal of pride in seeing our customers succeed.
Prototyping
As with many of our single component design or full product development projects, our customers require prototypes of their designs for component verification and marketing samples. PMT can handle all of your prototype requirements. Machining, Fabrication (plastic or sheet metal), FDM & SLA's, temporary tooling (silicone molds, vacuum forming, prototype injection molds), one off castings, PCB boards (aluminum core or FR4), optically clear urethane components. If the product can be made using customary manufacturing methods, we can prototype it!